The Andy Warhol Photographic Legacy Program was launched in 2007 in celebration of the Foundation's 20th Anniversary. This unprecedented program donated over 28,500 photographs by Andy Warhol to educational institutions across the United States. More than 180 college and university museums, galleries and art collections throughout the nation participated in the program, each receiving a curated selection of original Polaroid photographs and gelatin silver prints.
VIEW LIST OF RECIPIENTS
The portraits, celebrity snapshots, couples, nudes, painting ideas, party photos, still lifes and outdoor scenes that make up each selection demonstrate the range of Warhol's aesthetic interests and the reach of his curious and far-roaming eye. The Polaroid portraits reveal the artist's profound and frank engagement with the personality in front of his camera – be it a celebrity, a beauty, a tycoon or a socialite – while the gelatin silver photographs reveal his extraordinary compositional skill, his eye for detail and his compulsive desire to document the time in which he lived.

Warhol often used these photographs as the basis for commissioned portraits, silkscreen paintings, drawings, and prints. He published three books, one posthumously, featuring his black and white photographic work: Andy Warhol's Exposures (1979), America (1985) and Andy Warhol's Party Book (1988). Together with the photographic exhibitions that began in the early 1990s, they offer the public a glimpse into Warhol's photographic practice.
The aim of the Photographic Legacy Program was to provide even greater access to Warhol's work and process, and to enable a wide range of individuals from communities and institutions across the country to view and study this important body of work. The institutions were required only to demonstrate that they could exhibit the work and care for it properly. Through its democratic approach to distribution, the program offered institutions that did not have the means to acquire works by Warhol the opportunity to bring a significant number of photographs into their permanent collections while allowing those institutions that already had Warhol in their collections to enrich the breadth and depth of their holdings.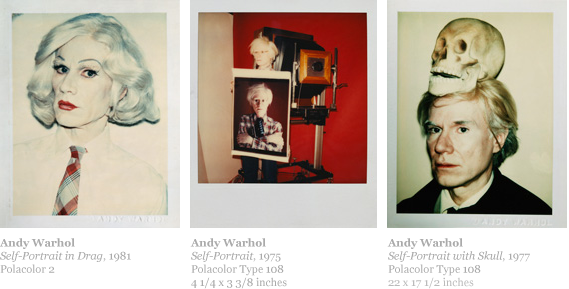 Through the gift of this material to teaching institutions around the country, the Foundation hopes to spark interest, discussion and future scholarship about the essential role photography played in Warhol's artistic production and to draw attention to the lifelong commitment he had to the medium.