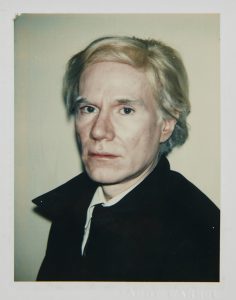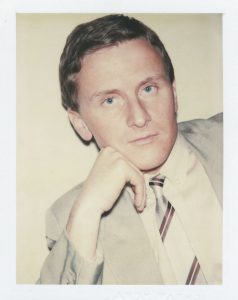 The Andy Warhol Foundation for the Visual Arts is pleased to announce it has received a generous donation of archival materials from the Thomas and Doris Ammann Foundation of Zurich, Switzerland. The archive includes important research materials recording Warhol's paintings, sculptures, and drawings, including images and documents assembled by Thomas Ammann Fine Art (TAFA) since the inception of the Andy Warhol Catalogue Raisonné project by Thomas Ammann in 1977. The incorporation of TAFA's archive with the Warhol Foundation's extensive research materials will create an indispensable resource for Warhol scholarship and the ongoing publication of the catalogue raisonné of the artist's paintings, sculptures, and drawings sponsored by the Andy Warhol Foundation.
"As the stewards of Warhol's legacy, the Foundation is especially grateful to the Thomas and Doris Ammann Foundation for this generous gift that marks Thomas Ammann's close friendship with Warhol and his commitment to Warhol's paradigm-shifting art" states Joel Wachs, President, the Andy Warhol Foundation for the Visual Arts, "Thomas and Doris Ammann presciently understood the importance of the Andy Warhol Catalogue Raisonné in foregrounding the artist's vital influence on contemporary culture  and artistic experimentation. This extraordinary gift preserves their visionary contributions to this project."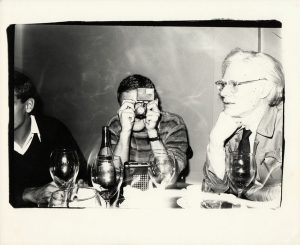 Thomas Ammann met Warhol while working for the art dealer Bruno Bischofberger and soon became a member of Warhol's inner circle. When Ammann approached him with the idea of assembling a record of his work that would be comprehensive, scholarly, and authoritative, Warhol was not quite fifty years old and in the middle of his prolific career, producing some of his most brilliant and provocative work, such as the Skulls and Hammer and Sickle paintings. A month before Ammann opened his own gallery in Zurich in June 1977, he received Warhol's authorization to publish the catalogue raisonné of his paintings, sculptures and drawings. Six and half years after Warhol's death in 1987, Ammann passed away in 1993; his sister Doris Ammann carried on and extended the program of the gallery, joining with the Andy Warhol Foundation to publish the first two volumes of the Andy Warhol Catalogue Raisonne: Paintings and Sculptures 1961-1963 (Phaidon Press, 2002) and Paintings and Sculptures 1964-1969 (Phaidon Press, 2004). George Frei, the Thomas and Doris Amman Foundation's chairman also worked as editor of the catalogue raisonné from 1988 to 1993, and was co-editor with Neil Printz of Volumes 01 and 02.
In 2004, the Warhol Foundation assumed full sponsorship of the project, producing three more volumes to date, Volume 3: Paintings and Sculptures 1970-1974 (Phaidon Press 2010), Volume 4: Paintings and Sculpture late 1974-1976 (Phaidon Press, 2014), and Volume 5: Paintings 1976-1978 (Phaidon Press 2018).
"It is deeply gratifying and singularly fitting to receive the gift of this essential archive from our colleagues in Zurich at the moment when the Warhol Foundation's research team is preparing the forthcoming publication of Volume 6 of the Andy Warhol Catalogue Raisonné: Paintings and Sculpture, 1978-1980. Not only will this volume document the very years when Thomas Ammann and Andy Warhol began to work together, it will feature Warhol's striking portraits of Ammann, painted in early 1978, just as he ventured out on his own as an independent art dealer and initiated the catalogue raisonné of Warhol's work." Neil Printz, Editor, The Andy Warhol Catalogue Raisonné
Volume 6 will be published by Phaidon Press in the spring of 2024. The fourth and final volume dedicated to documenting the complete corpus of Warhol's paintings and sculptures of the 1970s, it will include his Shadow paintings, his Retrospective and Reversal Series, his diamond dust paintings of gems and shadows, as well as over 185 commissioned portraits.
Additional volumes will document Warhol's paintings and sculptures of the 1980s. The Catalogue Raisonné project is also actively cataloguing Warhol's drawings, and a series of volumes are planned that will be dedicated to this major body of work, which dates from the late 1940s to 1987.