This year, The Velocity Fund awards $60,000 directly to Philadelphia-based artists, for their new projects.
Now in its sixth year of regranting, The Velocity Fund will administer 12 $5,000 grants, totaling 76 funded projects since its beginning, as one of the Andy Warhol Foundation for the Visual Arts' first Regional Regranting Programs.
Chosen from over 200 applications, this year's Velocity Fund projects include: an exhibition providing mentorship to local SWANA (Southwest Asian and North African) queer and women artists, an experimental performance in collaboration with Poblanos in the Italian Market, a sensory theater production for children with disabilities, a sci-fi fantasy short film reimagining an American Black folktale, a series of artist-curated movement-building events to support the Chinatown community, a multimedia project for childbearing people who have suffered traumatic births, a reprisal of a historied Mexican board game to teach sexual health, and a set of workshops training BIPOC educators on fiber-based art techniques. These projects will present public outcomes that range from theater performances to short film screenings, editing sessions to an educator resource library, weekly Lotería games to a multi-day erotic film festival.
This year's Velocity Fund Grantees think deeply and imaginatively about the ongoing lives of folktales and community struggles, and the usefulness of art in movement-building strategies. Their interpretations of visual arts consider expanded performance that prioritizes audience and performer pleasure, and thoughtful forms for sharing resources.
During The Velocity Fund's 2023 grant period, 2022 Velocity Fund Grantee feini yin, who had deferred Our Fishing Log, will also begin their collaborative project on fishing, cooking, fish printing (or gyotaku), and storytelling.
2023 Velocity Fund Grantees: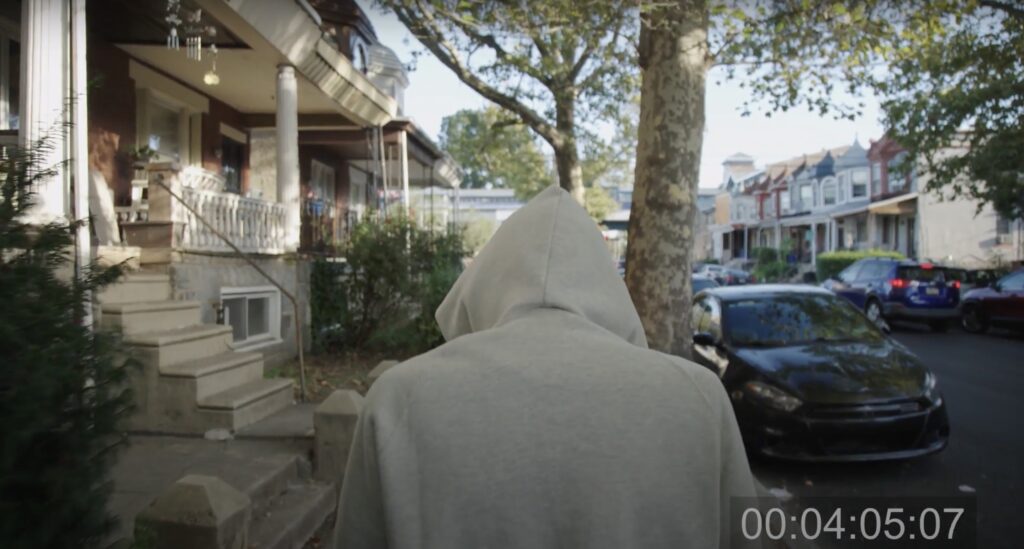 AMERICAN MADE (WORKING TITLE), Shuja Moore (he/him)
American Made (working title) is a documentary short series driven by the stories of young people navigating inner-city Philadelphia. Each episode is narrated by the leader of a local nonprofit and highlights the work the organization does to address the causes of intergenerational poverty within the local community. Episode one features Munir Young, Shakir Ruffin, Samuel Edwards Jr., Eli Cappella, and Kyle Kemp. It showcases The Education Culture Opportunities (ECO) Foundation and its interim Executive Director Kyle the Conductor.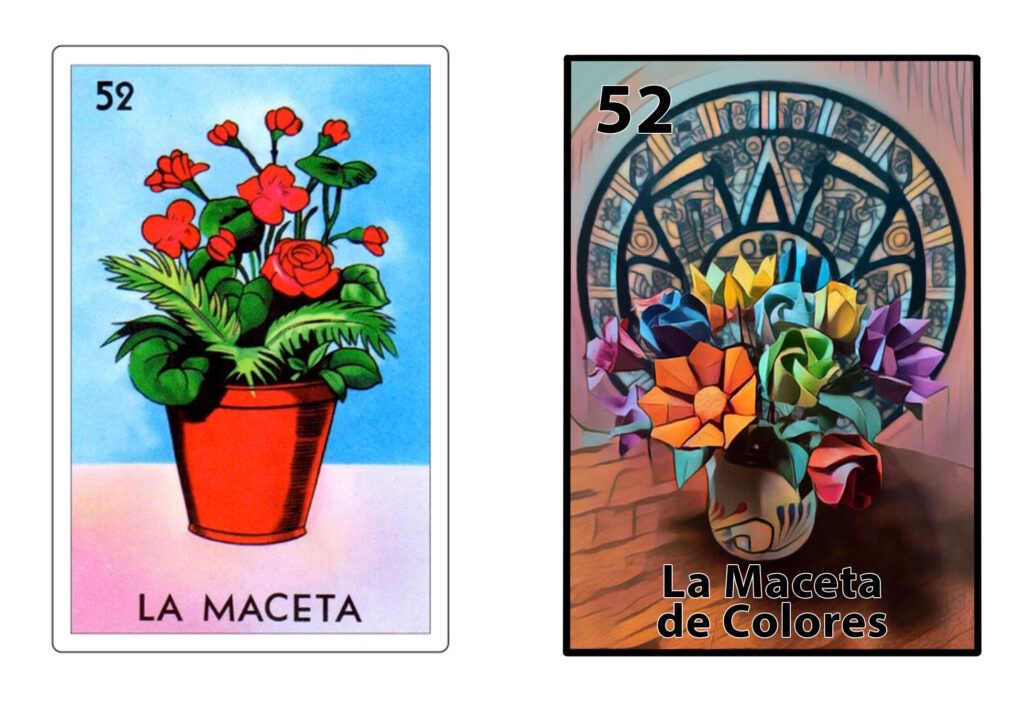 AMOR Y FAMILIA: LOTERÍA IN PHILADELPHIA, Ivonne Pinto-García (she/her) and Eric César Morales (he/him)
This project reinvents a 130+ year old Mexican board game, Lotería, to create a safe, fun, and loving environment where Latine families can learn about inclusive terminology and practices around gender, sexuality, and sexual health. Lotería is a version of bingo, consisting of 54 cards depicting Latine folklore, archetypes, and iconography, accompanied by rhythmic couplets that are occasionally funny, playful, or profound. We replace outdated or offensive images with ones that celebrate the diversity of the queer experience in Philadelphia.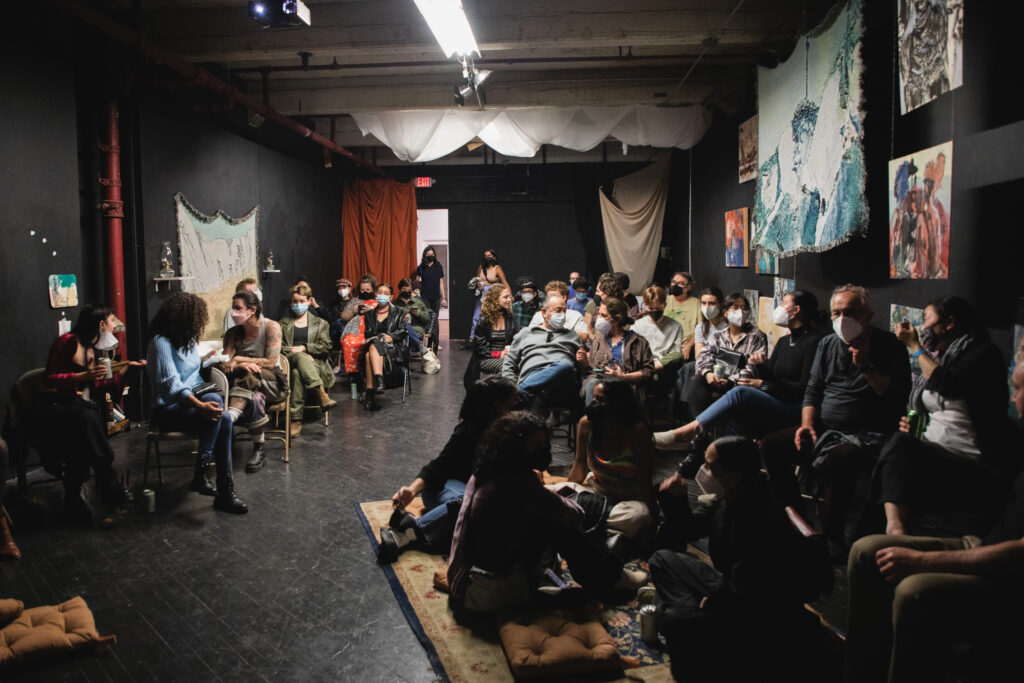 BATIKH BATIKH, Sarah Trad (she/her)
BB is a pop-up cinema and gallery that rents spaces to bring SWANA* (South-West Asian North African) cinema to Philadelphia and exhibit solo exhibitions of local emerging SWANA women and queer artists. Based on a decolonial and anti-capitalist art model, all art is free to the public and featured artists are paid for their work. *SWANA is a term used to replace the colonial term "the Middle East," and more clearly recognizes the specific region and its diverse communities.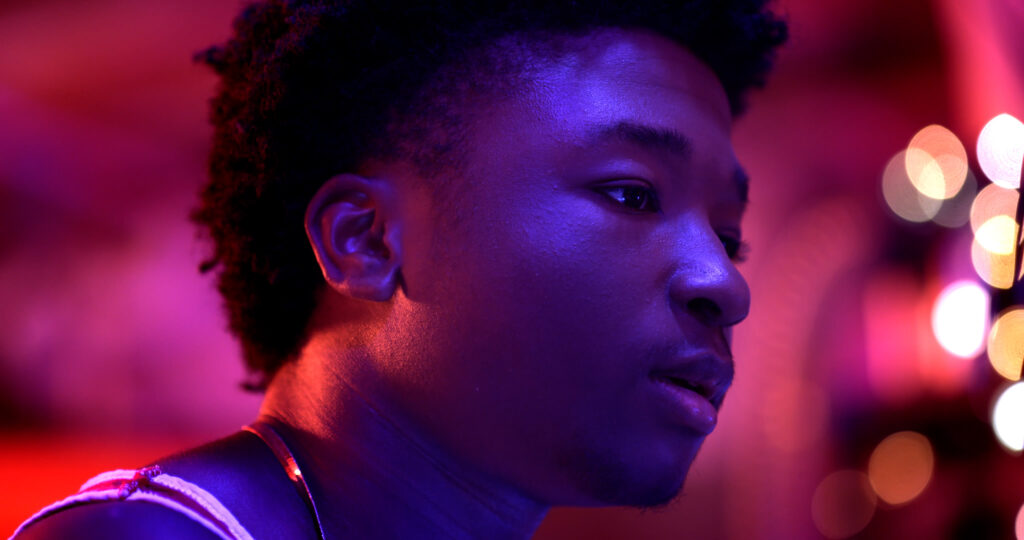 DELLA CAN FLY!, jasmine lynea (she/they)
Set in a futuristic west Philadelphia neighborhood, Della Can Fly!, a sci-fi fantasy short film, reimagines the American Black folktale "The People Can Fly." Following an elderly mentally ill man who is in desperate need to prove his sister escaped from earth, the story highlights the power of family preservation, disability justice, spirituality, kinship and love. Through community screenings and discussions, the project will encourage conversation and evoke ways to execute concepts for a black liberating future.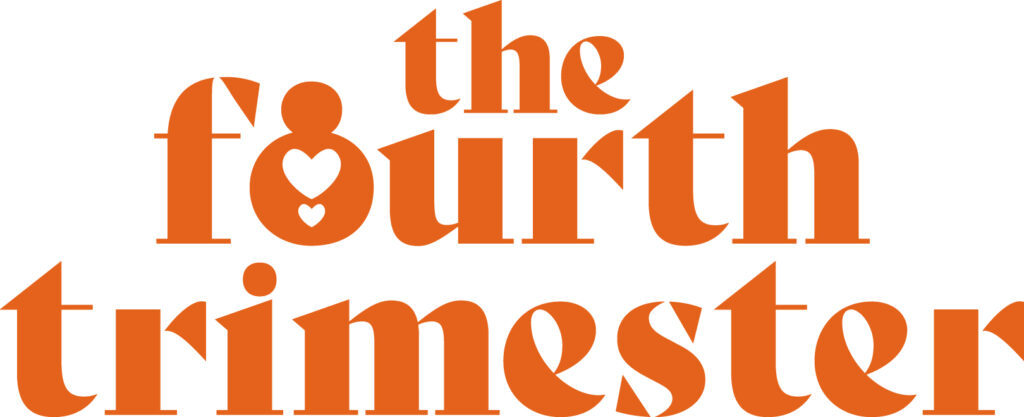 THE FOURTH TRIMESTER, Nikki Brake-Sillá (she/her)
The Fourth Trimester will be a multimedia project that uses documentary and narrative videos, installations, and puppetry as healing devices for childbearing people who have suffered traumatic births. The goal of the work is to give an outlet to those who have experienced trauma and assist in their walk to healing.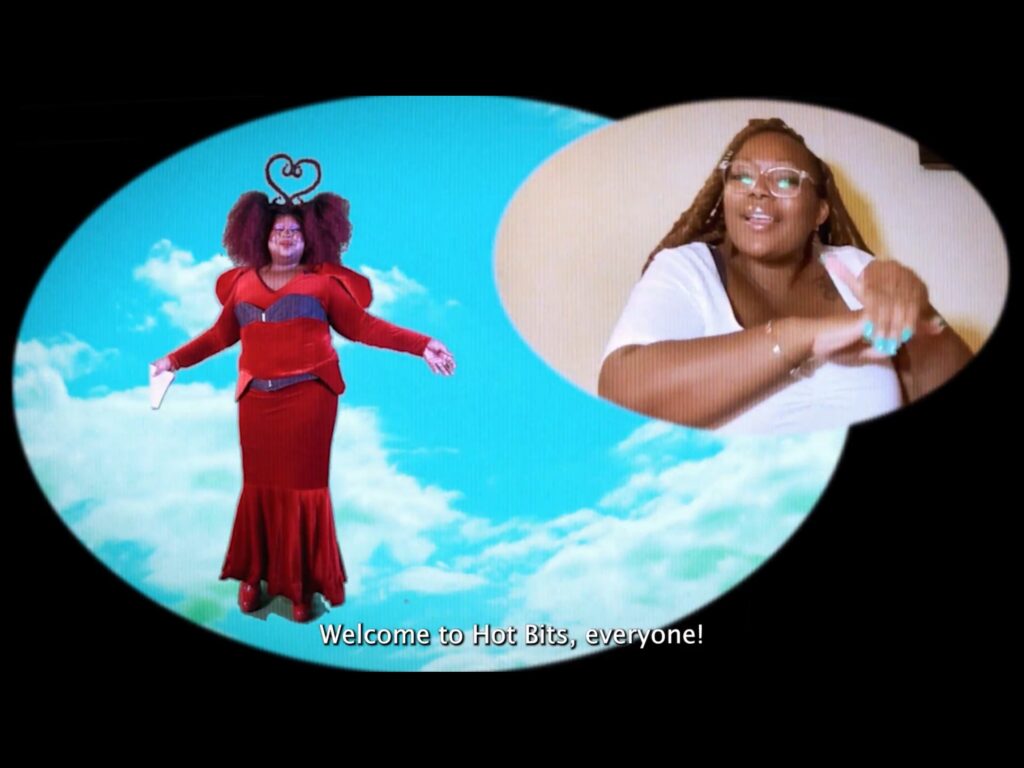 HOT BITS FILM FESTIVAL, Hot Bits Collective
Hot Bits is a queer porn film festival curated and organized by a majority QTIBIPoC (queer, trans, intersex, Black, Indigenous, People of Color) all volunteer collective who design sex-positive experiences centering QTIBIPoC self determined desire, joy, and pleasure. We operate under a DIT (do-it-together) ethos of care for ourselves, each other, and community. We seek to highlight underrepresented bodies as a means to celebrate anti-oppressive queer/trans porn tailored towards experiences, acts and stories often deemed marginal by mainstream society. At the festival's fullest, it's rounded out by workshops, live performances, visual art exhibitions, QnA's, a match making cupid, elder honoring, trauma informed chill space with support folx, sex positive vendors local to the festival's location and afterparties for connecting on the dance floor, dungeon, and LGBTQI strip club!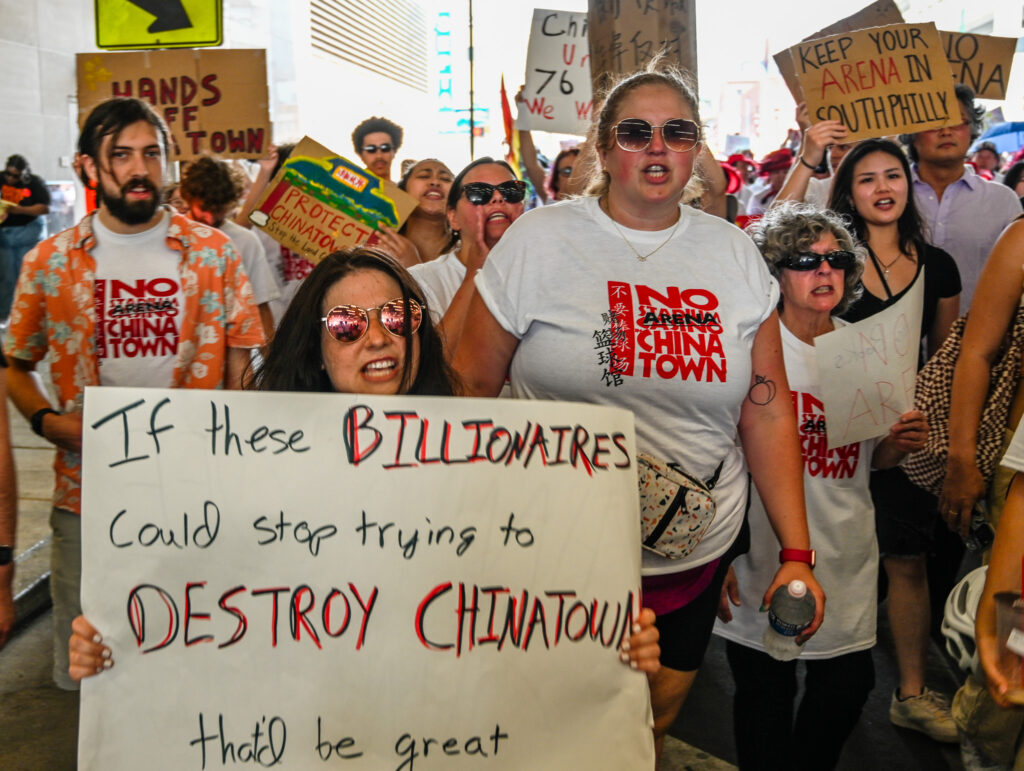 LET'S TALK ABOUT CHINATOWN, Yvonne Lung (she/her) and Tess Wei (they/them)
Let's Talk About Chinatown is a collaboration between Yvonne Lung of NAAH (No Arena Arts Hive) and Tess Wei of RICE (Restaurant Industry for Chinatown's Existence) where a series of 8 artist-curated movement-building events — music and spoken word performances, skits, teach-ins, panel discussions, exhibitions, screenings, artist-made quizzos, karaoke nights, etc.  — held in restaurants and small businesses who support the No Arena in Chinatown / Save Chinatown movement. Let's Talk is a platform for engaging artists in animating local spaces and growing public involvement in a crucial fight for the existence of the community and culture, and against large predatory developers that want to push out local residents across the city in order to line their pockets.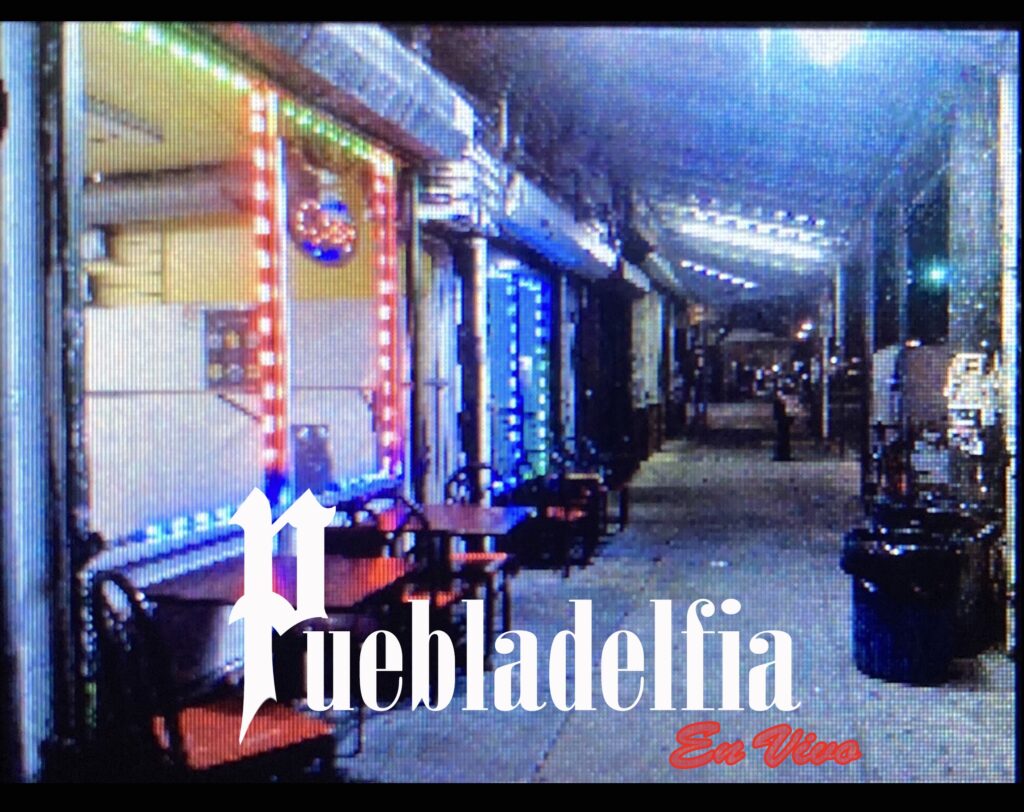 PUEBLADELFIA EN VIVO, Jezenia Romero (she/her)
This project seeks to present an experimental performance, short film, and screening in collaboration with the local migrant Mexican community who lives and works within the Italian Market. This project aims to collect insight, preserve cultural memory, and celebrate cultural expression through experimental storytelling modalities.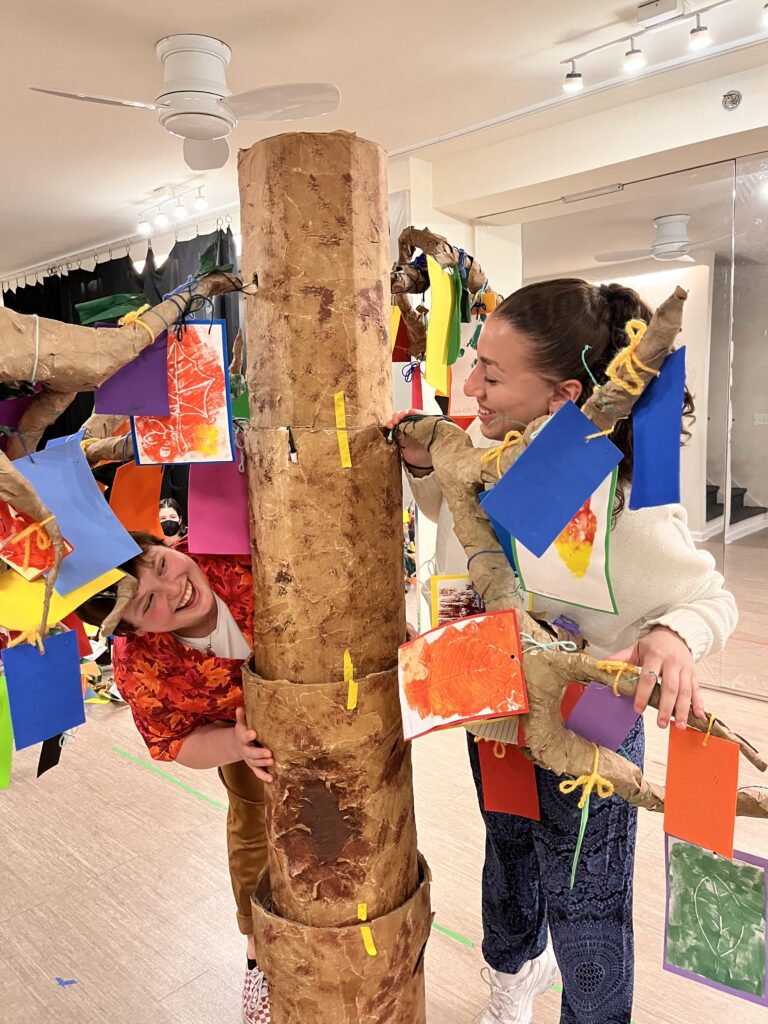 SENSORY DEVISED THEATER PRODUCTION, Julia Gutman (she/her) and Sarah Gordin (she/her)
This fall, students participating in the C.A.R.E Program at Julia de Burgos Elementary School and adult actors and creative team at Philly Children's Theatre will create our second sensory theater production for children with disabilities and their families. This production will incorporate textiles, music, puppets, and visual art elements. Our sensory theater production in the Spring of 2023 (Season's Magical Adventures) was the first sensory immersive theater production for young audiences with disabilities in Philadelphia, and toured to seven community partners for twenty performances. With the success of the first production, we are excited to bring it back and continue working collaboratively with our partners: Historic Fairhill, The Center for Autism, the HMS School for Cerebral Palsy, Autism Society of Greater Philadelphia, and the Wyck House, as well as expand our partnerships for this second iteration.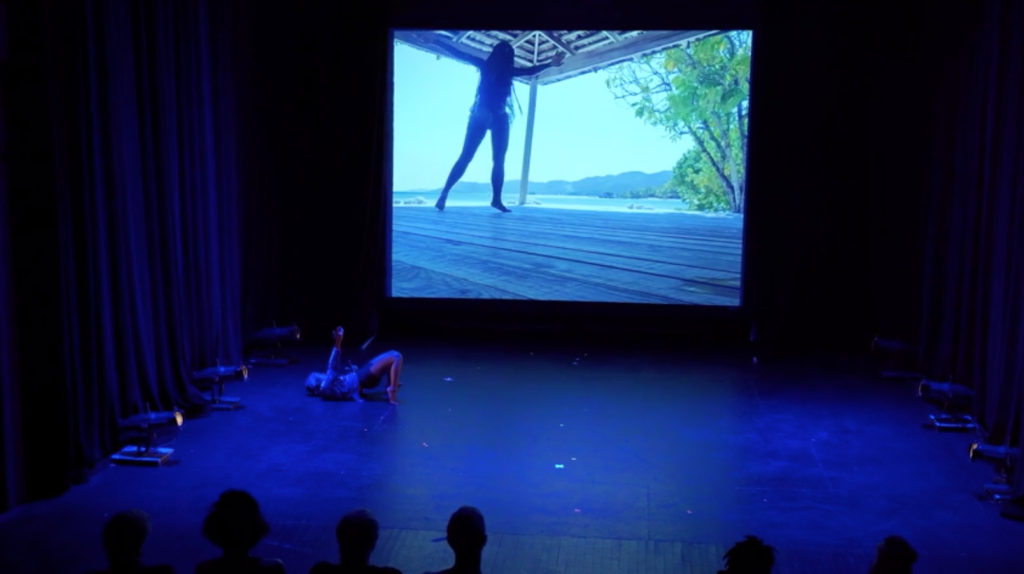 SOMETHING SOFT, Mawu Ama Ma'at G. Oyesii (they/them)
something soft by Mawu Ama Ma'at G. Oyesii is a work in progress tracing methods of softening. This multimodal performance ritual utilizes movement, installation art and music engineering to develop meditations and communal lullabies. We invite you to add to our altar with offerings that feel soft, flowers, sea shells, beads and prayers are welcomed. Our main collaborators are Jah Elyse (Installation Artist) and Felisha George (Audio Engineer). For more information check out our website link here.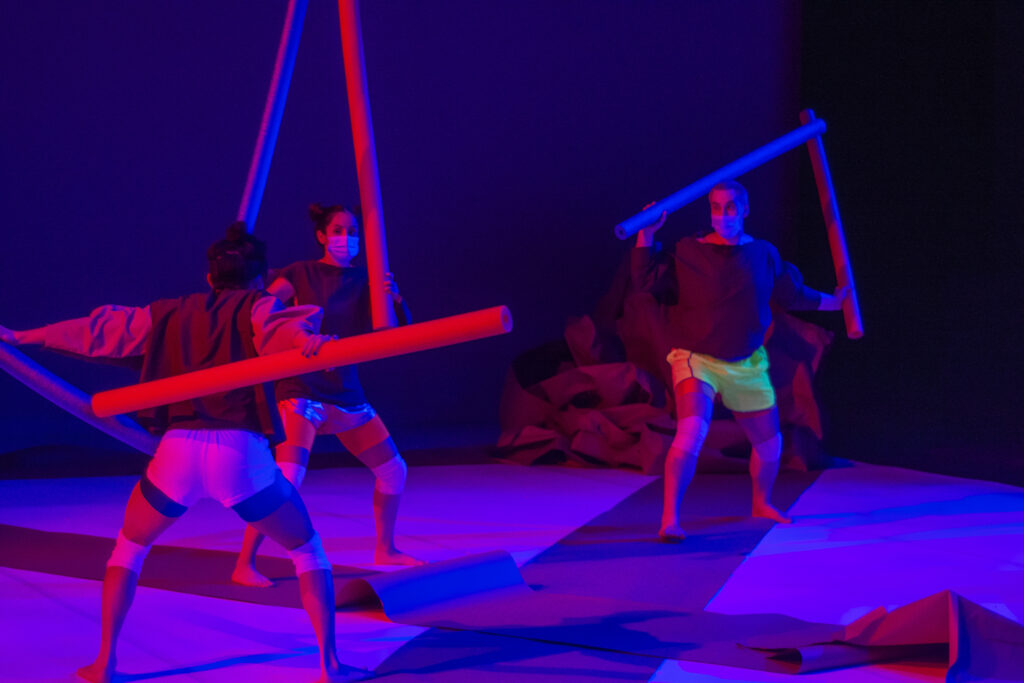 TENANTS/TENETS, Very Good Dance Theatre
An immersive afro-futurist dance theater experiment, that spontaneously generates a new society by and for its participants.


THREADING THE NEEDLE: ACCESS FOR BIPOC EDUCATORS, Joy O. Ude (she/her)
Threading the Needle workshops will specifically train BIPOC educators with the knowledge, skills, and tools necessary to provide detailed demonstration and instruction in a selection of fiber-based art techniques.
About the Panelists
The 2023 Velocity Fund Panel comprised four reviewers who brought their experience as artists, curators, and educators, both institutionally and independently: Daniel Fuller, Atlanta-based writer and curator; Rami George, interdisciplinary artist and 2021 Velocity Fund Grantee; Rachell Morillo, Director of Public Engagement and Research at the Institute of Contemporary Art (Philadelphia); and Jasmine Wahi, Founder and Co-Director of Project for Empty Space (Newark, NJ).
"As a new member of Philly's thriving arts community, I was thrilled to get to know the varied and innovative work that is being done across the city. Choosing among such thoughtful and engaging proposals was a tall order and I am honored to have served on a panel with such esteemed colleagues who also center community and civic engagement in their approaches. Selecting the grantees for this year's Velocity Fund has made me even more certain about the critical importance of the creative work being done in Philly, especially work highlighting queer and BIPOC perspectives." —Rachell Morillo, 2023 Velocity Fund Panelist
"Having been a former Velocity Fund awardee, I was so grateful to play a role in selecting this year's grantees. It was beautiful to see how diverse Philly creatives are, what pressing issues are driving them, and the myriad ways people are working and creating (often in deep collaboration with local communities). There were more applications than ever before, and there were so many amazing projects that we wish we could fund — with that said, we're so excited to see this year's group of grantees share their projects in the coming year." —Rami George, 2023 Velocity Fund Panelist
"The Velocity Fund is honored to support Philadelphia artists thanks to the unwavering commitment of the Andy Warhol Foundation for the Visual Arts' Regional Regranting Program. This year the dynamic range of applications provided hundreds of artistic visions. I am extremely grateful to our thoughtful panel for selecting 12 of these distinctive visions to be shared with communities throughout Philadelphia." —Rob Blackson, Director of The Velocity Fund