Locust Projects is excited to reveal its 2023 WaveMaker Grant awardees. Selected through an open call process by a team of local and national artists and arts professionals, thirteen visionary artists and artist collectives will receive up to $6,000 each to create innovative work that will be shared with the public across Miami in non-traditional venues and platforms.
The 2023 WaveMakers are: New Work / Projects: Trish Gutierrez and Nicole Pedraza, Monica Lopez de Victoria, Laura Marsh, misael soto, Karen McKinnon and Caecilia Tripp, and Hsieh Yi Chin; Long-Haul Projects: Nicole Nyariri, and Third Portal; Research & Development + Implementation: Isabella Marie Garcia, Luna Palazzolo, Christina Pettersson, Martina Potlach, and Monica Sorelle.
he 2023 WaveMaker selection panel included: Terence Price, Miami-based artist and 2022 WaveMaker grantee for Finding Sue; Adeze Wilford, Curator at MOCA North Miami; Amelia Broussard, Director of Artist Initiatives and Exhibitions at Antenna Gallery, Warhol Foundation Regional Regranting partner in New Orleans; and Kalaija Mallery, Executive and Artistic Director at The Luminary, Warhol Foundation Regional Regranting partner in St Louis.
2023 WaveMaker Grant Awardees:
New Work / Projects:
Trish Gutierrez and Nicole Pedraza
Quiero Bailar Contigo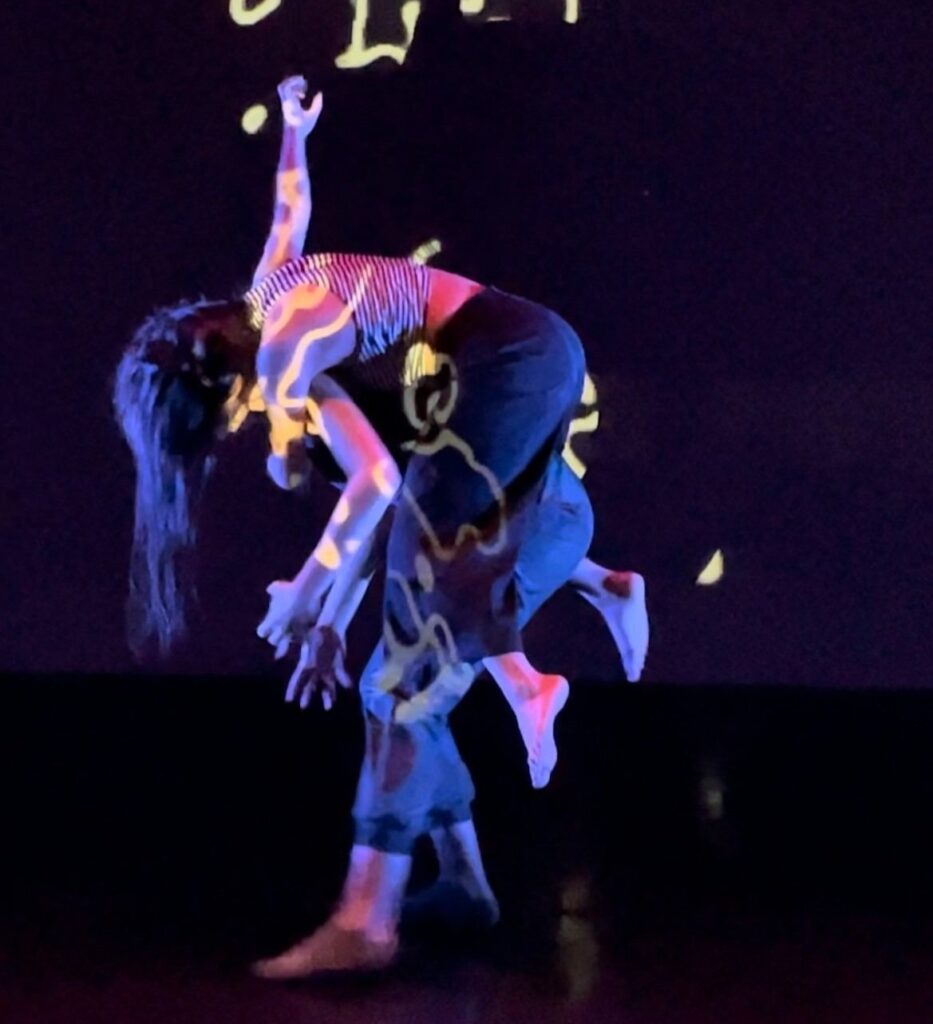 Quiero Bailar Contigo is a transdisciplinary art experience led by movement artist and educator Nicole Pedraza and transdisciplinary artist Trish Gutierrez. It combines visual, audio and movement elements to awaken the creativity of local community members who interact with the projection interface. Nicole will demonstrate dance phrases for the audience to mimic in front of a depth sensor and observe how the visual and audio elements evolve and transform in response to their gestures. This will culminate in a visual record of art and technology's accessibility, inclusive of all backgrounds and serve as a launching pad for attendees to begin their own creative journey.
Monica Lopez de Victoria
Swamp Deco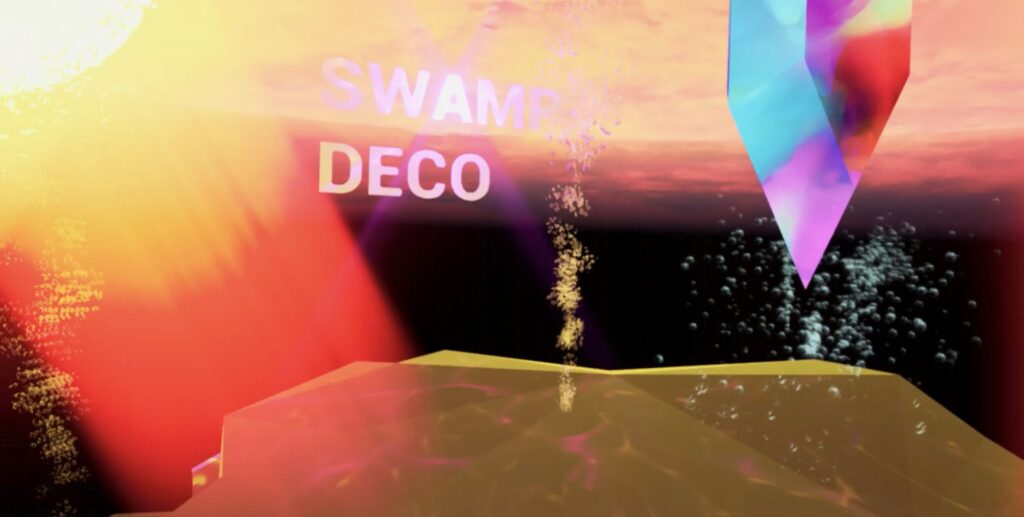 An immersive interactive extended reality (XR) art experience where players dive into the year 2500 were climate change has happened and Miami's historical Art Deco architecture is underwater. Monica Lopez de Victoria is a digital and aquatic creator who believes people need to feel the reality of our city disappearing under the waves, and wants Swamp Deco to be a soft way of awakening consciousness.
Laura Marsh
Dear Washington Correspondence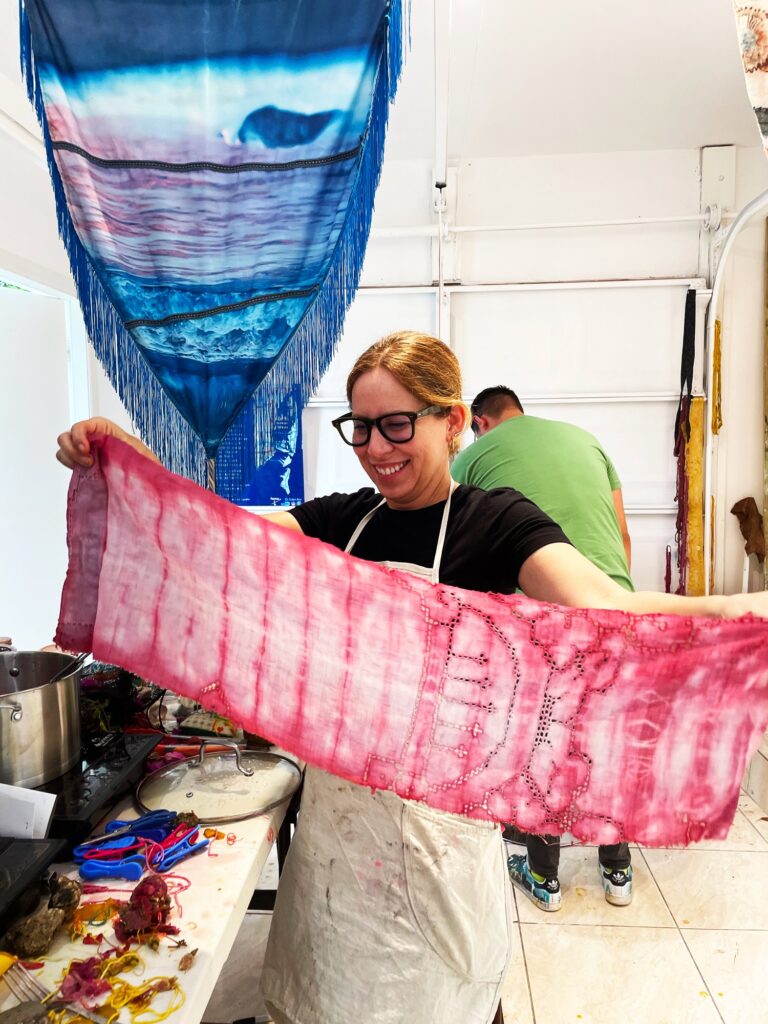 Karen McKinnon and Caecilia Tripp
And Still I Rise / The Water Dancers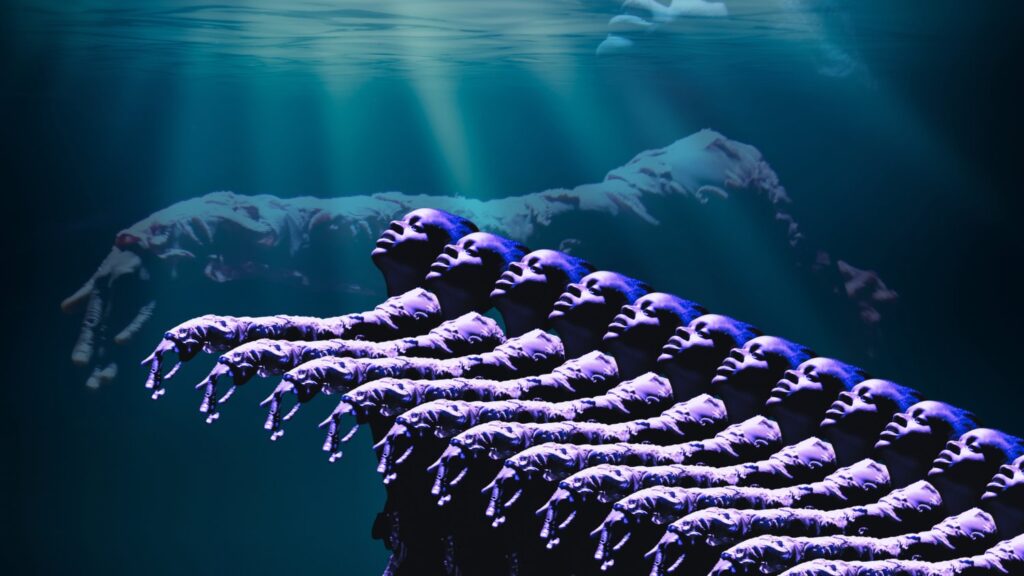 Luna Palazzolo
Text-a-poem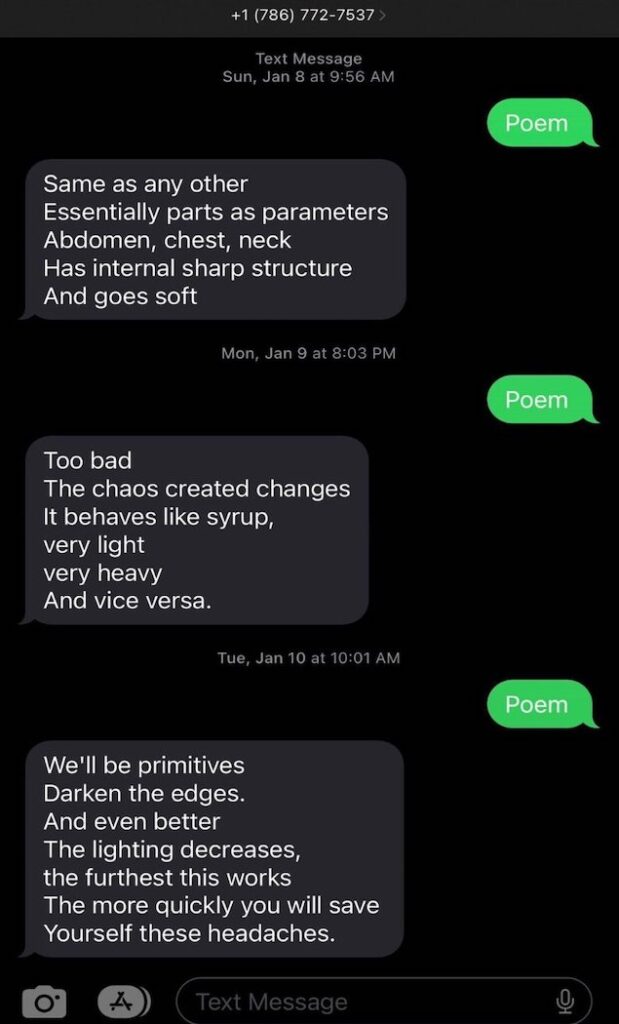 Text-a-Poem is an innovative SMS service that automates the delivery of poetry via code. Drawing inspiration from the iconic Dial-A-Poem service established by the late poet, artist, and activist John Giorno in 1968, Text-a-Poem aims to bring public poetry to the digital age. During a successful test in January, Luna Palazzolo experimented with a phone number generator page. Participants who texted the word 'POEM' to a specific number received a new poem every day for two weeks. With the generous support of the Wavemaker grant, we plan to automate and extend these poetic processes for a period of two months.
Christina Pettersson
The Abortifacient Garden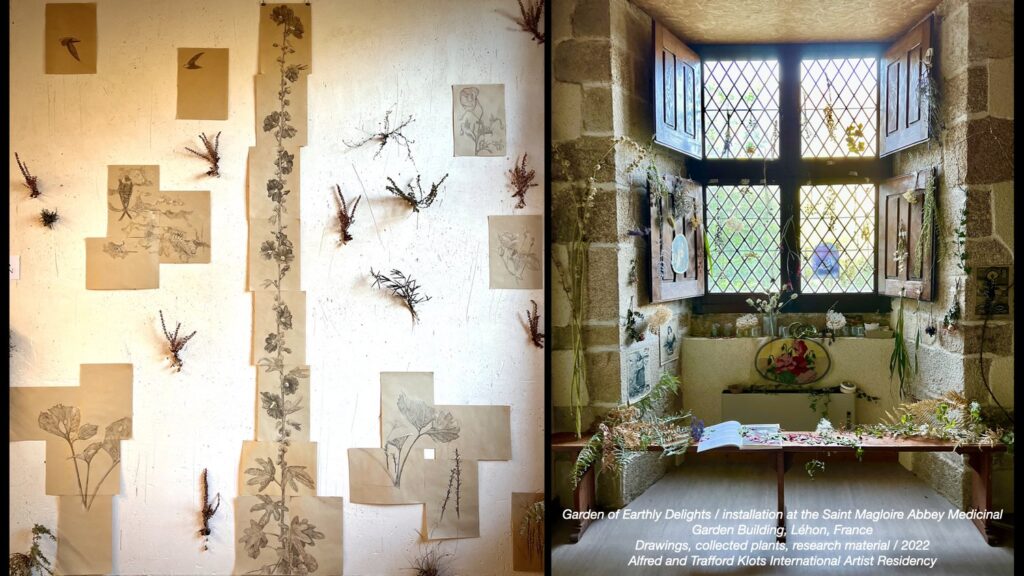 Throughout human history, writers in many parts of the world have described abortifacients – "that which will cause a miscarriage", any substance that induces abortion. Christina Pettersson will grow an artist-led 'garden' devoted to the history of botanical abortifacients, focused on our specific region and local population. This will be a widely sourced local community based project, seeking naturalists, gardeners, healers, scientists, historians, etc. who study plant and human histories.

Martina Malka Potlach
Mapping Waterscapes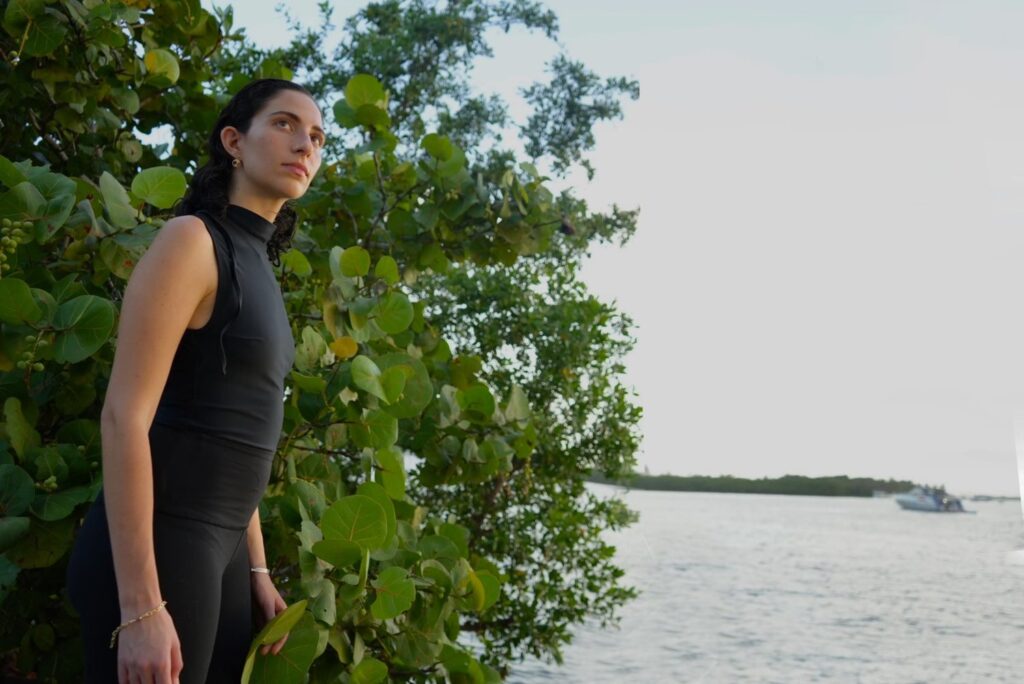 Inspired by Golden Age Miami cafe culture, Floridian coastal ecology, and anthropology, Martina will create a distributable placemat, powered by ESRI-GIS environmental data, highlighting the region's native land and waterscapes, with a focus on Biscayne Bay, sea-level-rise, and our sacred relationship to water. This visual storytelling project will engage both tourists and locals of all ages and literacy to connect with our Bay and develop coastal resilience.
Monica Sorelle
Transfer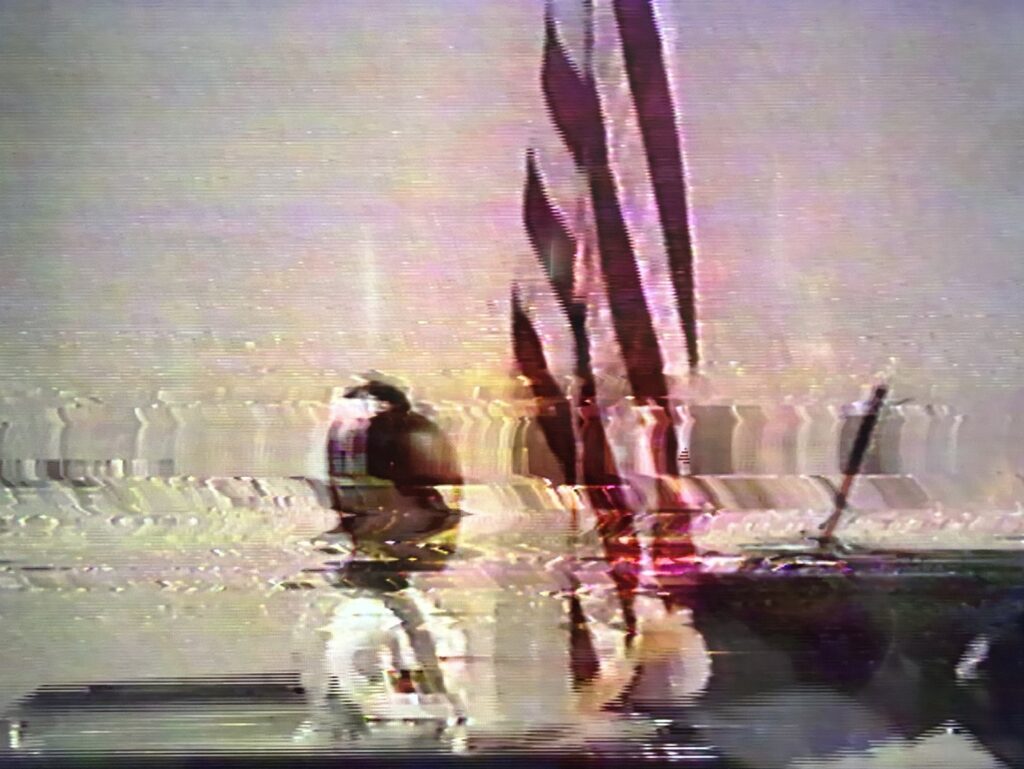 Linking intimate family moments to the Caribbean diaspora at large, Transfer is a series of video works relating the transfer of physical media into digital data to the passing down of nostalgia, folklore, trauma, and genetic memory from family and community members by utilizing home movies, video projection mapping, and the degradation of media otherwise known as generation loss.