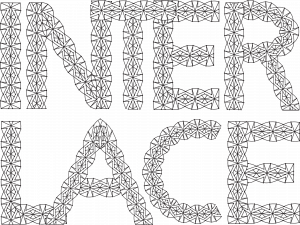 The Interlace Grant Fund is cooperatively administered by Dirt Palace Public Projects and Providence College Galleries, two Providence-based arts organizations that share a deep commitment to sustaining visual arts communities in and around Providence.
Interlaces' founding recognizes Providence artists' needs and visions, especially those unencumbered by institutional limits and capable of cultivating new notions of accessibility, inclusivity, and communal creativity. In this spirit, the Interlace Grant Fund commits to responsive support for artists and advocates for unconventional collaborations that expand audiences, create fresh outcomes, and inspire an enriched trans-disciplinary discourse.
Interlace Project Grants support the creation and public presentation of new work by Providence-area artists, artist collectives, and other artist-directed projects. These grants range from $2000 to $6000 and fund visual art projects.