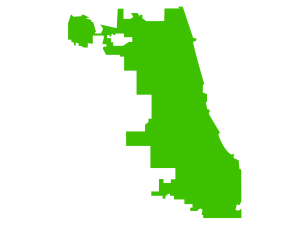 Launched in 2010, Propeller Fund is jointly administered by Gallery 400 and Threewalls to provide money directly to visual artists and groups living and working in Cook County, Illinois. Propeller Fund awards $50,000 per year to artists and groups for collaborative, public-oriented, artist-led projects that are independent and self-organized. Monetary awards—in amounts ranging from $1,000 to $6,000 are disbursed in direct funds to projects. Applicants are encouraged to request the amount that is needed to accomplish their project, up to $6,000. The aim of all grants is to ensure that each project will reach completion and has the resources to live up to its ambitions. 
Propeller Fund exists to stimulate the growth of independent cultural production throughout Chicago; to encourage more varied models of art production and presentation; to spread artistic activities into more diverse areas; to promote the public's interaction with and public recognition of such activities of our city; and to spark ambitions beyond current formats.
Propeller Fund recognizes that small, self-organized operations constitute a large catalyst for the creative activity and vitality of the Chicago visual art world. These projects are responsible for much of the complexity and richness in the art community.
From artist organized events, informal roundtables and workshops, collectively organized exhibition spaces, and publishing endeavors, a large number of the activities that actively sustain Chicago's artists are informal, anti-institutional, or inconsistent in public presentation. These three attributes simultaneously fuel projects and disqualify them from traditional funding sources. For exactly this reason, Propeller was imagined as that initial catalyst for artist-propelled cultural activity.